12 Best Hammam Towels
Posted: Apr 28 2018
How lovely for our Babooshe Tunisian hammam towels to be included in The Independent's latest round of the 12 best hammam towels. 
Dar Leone Coral Fouta: £22.50, Dar Leone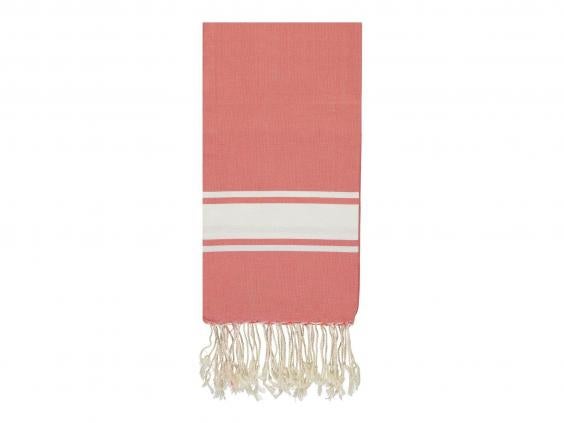 Dimensions: 100cm x 200cm
London-based homeware brand Dar Leone handpicks special pieces from across the world and this Tunisian towel is a perfect example of its global aesthetic. The fouta has an extra-long white fringe and solid white stripe border, was extremely soft and washed well. This beautifully bright coral shade is the ideal accompaniment for when you're lounging around the pool.